Hidden Caribbean and Tropical Islands, Rainforests and Ancient Sites of Central America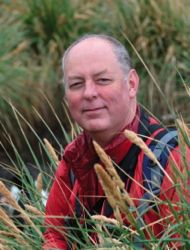 Ornithologist and Conservationist Chris Harbard has 24 years experience with the British Royal Society for the Protection of Birds. He now works as an author, editor, broadcaster and lecturer. (Onboard all dates of both Yorktown Virgin Islands and Central America departures.)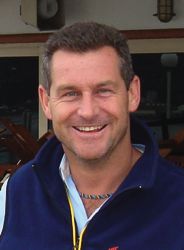 Naturalist and photographer Jonathan Green studied Geology and Geography at the University of North London. He has spent the last 20 years working as a diver, photographer, and naturalist in the Galapagos, Central America, Andes, Amazon, and Patagonia. (Onboard all dates of both Yorktown Virgin Islands and Central America departures.)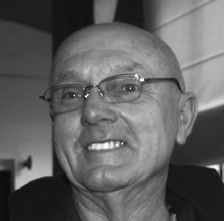 Renowned epigrapher and translator of the Paris Codex, Bruce Love has more than 35 years of experience working at ancient Maya sites. He has published a number of books and articles on subjects ranging from contemporary Maya ritual practice to hieroglyphic writing of the Maya Classic Period (a.d. 300-900).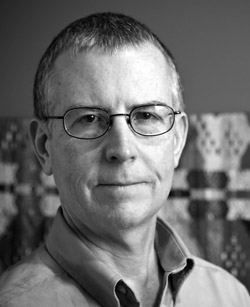 Bio-archaeologist Stephen L. Whittington, Director of the Museum of Anthropology and Adjunct Associate Professor of Anthropology at Wake Forest University, has directed archaeological projects and analyzed ancient Maya skeletal remains at various ancient Maya sites.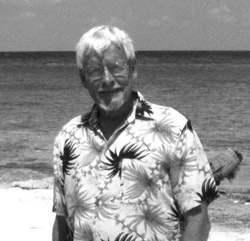 Garvin (Garv) Hoefler has an M.A. in biology. He has worked in or visited over 
50 countries, exploring coral reefs, rain forests, desert settings, open seas, sandy beaches, and even local communities to get a taste of how different people manage their lives and their environment.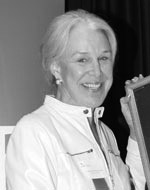 Ambassador Marilyn McAfee (Ret.) served as a career foreign service officer for 31 years. Promoted to the rank of Career Minister in 1997, she has received the Presidential Meritorious Award, the Superior Honor Award and the Distinguished Honor Award. Democracy building and conflict resolution have often been a special focus in her assignments, many of which were in Latin America, including Guatemala, where she served as U.S. Ambassador from 1993-1996.
Sandra Noble is executive Director of the Foundation for the Advancement of Mesoamerican Studies, Inc. Dr. Noble earned her Ph.D. in Maya Studies at the University of British Columbia (UBC) in Vancouver, Canada. She has taught courses about Mesoamerica, the Maya, and the Aztecs at UBC, at Emily Carr University of Art & Design, and at the College of Central Florida, Citrus Campus.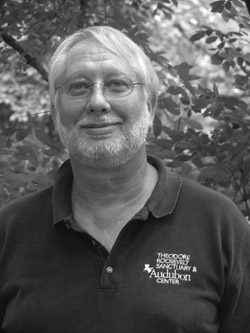 Ted Scherff, Center Director of the Theodore Roosevelt Sanctuary and Audubon Center in Oyster Bay, New York, is eager to return to Belize and Guatemala as the Audubon leader on this journey. With a degree in Wildlife Management, Ted started his conservation career as a Park Manager with the Ohio Department of Natural Resources. After adding a degree in Biological Geography, Ted's professional experience included roles as Assistant Superintendent at City of Rocks National Reserve in Idaho and Park Manager with the Idaho Department of State Parks, where he managed a park within the Nez Perce Tribal Reservation. In addition to Belize and Guatemala, Ted has studied natural history throughout the United States as well as in Mexico, the Caribbean, Canada, Ecuador, and the Galapagos Islands. His single greatest joy in life is sharing his innate sense of wonder for our natural world with others.

AMNH lecturer Susan Perkins, Associate Curator in the American Museum of Natural History's Division of Invertebrate Zoology, is an evolutionary parasitologist who studies malaria parasites. Dr. Perkins' research has involved extensive fieldwork throughout 
the Caribbean.

Sandra Brooke, PhD, obtained an MA in Marine Biology from the Virginia Institute of Marine Science and a PhD from the Southampton Oceanography Center in the United Kingdom. She has since worked on deep-water coral projects in the Aleutian Islands of Alaska, Norwegian Fjords, South Atlantic Bight and Gulf of Mexico, and has also worked extensively on shallow coral reefs in the Caribbean and south Florida. She is currently Director of Coral Conservation at the Marine Conservation Institute, whose mission is to use the latest science to identify important marine ecosystems around the world, and then advocate for their protection.
The Great Lakes Cruise Leaders and Lecturers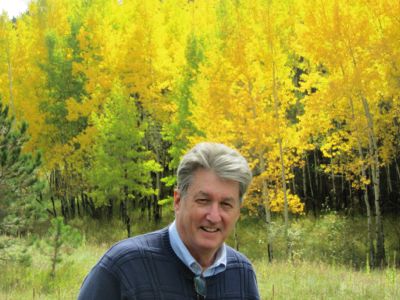 William B. Cogar is the recently retired President and CEO of The Mariners' Museum in Newport News, Virginia. From 1983 to 1998, he was Professor of Naval History at the U.S. Naval Academy, during which time he also served as Director of the Naval Academy Museum. A published author on naval and maritime history, including the Dictionary of Admirals of the U.S. Navy and the Encyclopedia of Naval History, he is a frequent speaker at history and museum conferences and a popular lecturer on our voyage.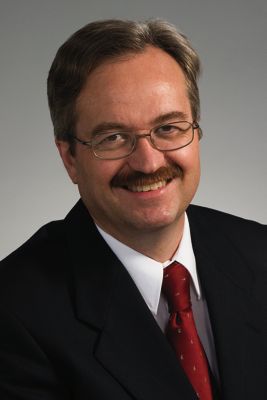 Walter Lewis is an award-winning maritime historian, specializing in the history of the Great Lakes. A graduate of Queen's University and the University of Toronto, he has served on the editorial boards of both FreshWater and The Northern Mariner. His recent awards include the S.O.S. Marine Heritage Award (2009), the Henry Barkhausen award 
from the Association for Great Lakes Maritime History (2011), and the 2011 Marine Historical Society of Detroit Great Lakes Historian of the Year.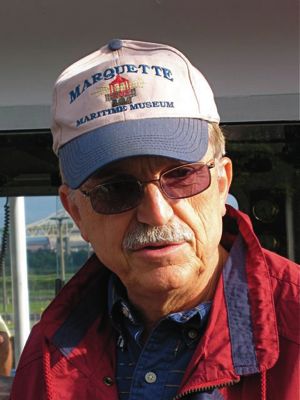 Frederick Stonehouse has authored over 30 books on maritime history, including The Wreck of the Edmund Fitzgerald, a regional best-seller. He has been a consultant for both the U.S. National Park Service and Parks Canada and has appeared as an expert for National Geographic, History Channel, and Fox Family. Recipient of the 2006 Association for Great Lakes Maritime History Award for Historic Interpretation and the Marine Historical Society of Detroit's "2007 Historian of the Year," Fred teaches Great Lakes maritime history at Northern Michigan University and is a consultant for numerous Great Lakes projects and programs.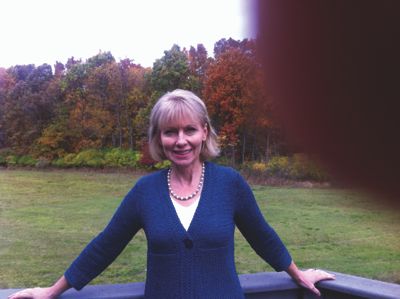 Art historian Suzanne Bilek is a contributor to Hour Detroit magazine and to Michigan Companion, and has just published the book Great Female Artists of Detroit. Currently a curatorial assistant at the Detroit Historical Museum, she was active as an agent, gallery representative, and marketing manager before specializing in the history of the art of the Great Lakes.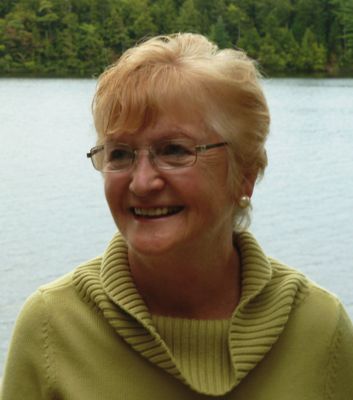 Janet Walsh, President of the American Watercolor Society, teaches workshops around the country and judges many regional and national art shows. Her work can be found in corporate and private collections and has been exhibited in numerous museums. During our voyage, Ms. Walsh will host three workshops on watercolor painting.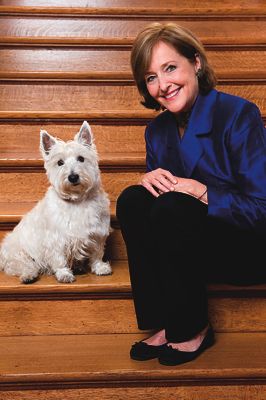 Described by the New York Times as "one of America's finest artists and singers," Frederica von Stade has enriched the world of classical music for three decades. Her career has taken her to the world's great opera houses and concert halls, including her 'home' in New York's Metropolitan Opera. In 1998 she was awarded France's L'Ordre des Arts et des Lettres.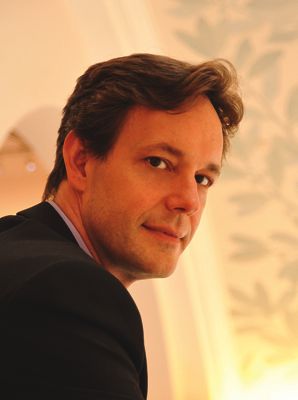 Jake Heggie is the American composer of the operas Moby-Dick, Dead Man Walking, Three Decembers, The End of the Affair, and To Hell and Back. He has also composed more than 200 songs and a variety of chamber and orchestral works. Since its San Francisco premiere in 2000, Dead Man Walking has received more than 150 international performances.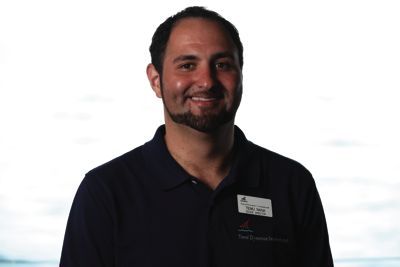 Temu Nana is a native of Detroit, Michigan. He has traveled extensively throughout the world, including all parts of the United States and Canada. After graduating from the University of Michigan with a degree in Theatre Performance, he moved to New York and joined Travel Dynamics International, working for several years both in the office and in the field. On the Yorktown, Temu has led cruises along the mid-Atlantic, 
New England, and the Great Lakes.
Wildlife and Photography Tour Leaders
Dan Cox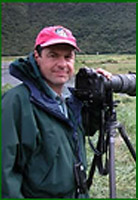 For longer than he cares to remember, Dan Cox has been following his passion of photographing nature in all her moods. "Driving rain, spitting snow and howling wind are all part of the environment I call home. For me bad weather means great light, unusual clouds and dramatic settings."
In 1990 and 1997 Dan was awarded with 1st runner-up in the animal portrait division in the prestigious British Broadcasting "Wildlife Photographer of the Year" competition. His photography has been featured in galleries such as Nikon House, NY and the Natural History Museum in London. He is also a regular contributor to natural history publications worldwide, such as National Geographic, Audubon, National Wildlife, Sierra, Wildlife Conservation and Terre Sauvage, and sole photographer to seven books.
His main collection of photos is represented by Natural Exposures, Inc., a specialized stock agency located in the foothills of the Bridger Mountains in Bozeman, Montana, a place he also calls home.
Dan leads many of our Tundra Buggy Polar Bear Tours. To see more of Dan's work you can visit his web site at www.naturalexposures.com.
---
Richard Day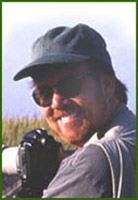 Richard Day is a professional nature photographer who has been in the business of marketing photos and teaching photo workshops since 1984. He specializes in birds, butterflies and mammals, and his work has been published Audubon, National Wildlife, national Geographic, Ducks Unlimited, Birders World,and many other nature-related publications and books. Each year, hundreds of his images appear in calendars such as Audubon, North word and Sierra Club. He also produces two of his own birds and butterflies calendars. His photos are represented worldwide by five different stock agencies and he is an active member of the American Society of Media Professionals, International Association of Panoramic Photographers, North American Nature Photography Association of America, and Outdoor Writers association of America. Richard and his wife Susan, own Daybreak Imagery, a stock and writing business that they operate from their home near Alma, Illinois.



---
Terry Donnelly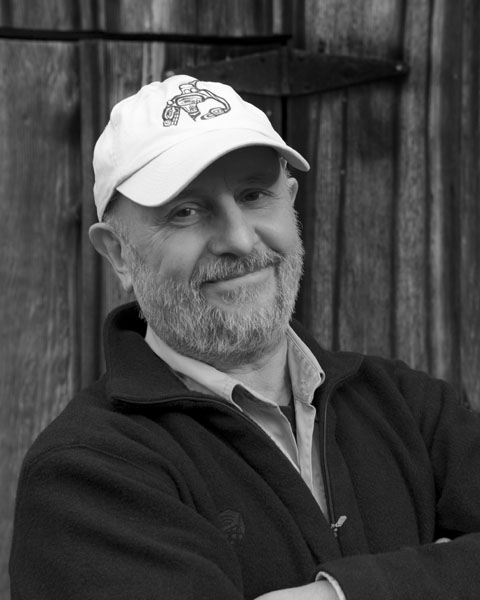 Terry is an award-winning professional landscape and nature photographer with a publishing history spanning more than three decades. His images are notable for their fusion of strong subject matter with revealing light.

Terry's photography is featured by the world's most prominent publishers of books, magazines and calendars: The Audubon Society, Sierra Club Books, National Geographic Books, Outdoor Photographer Magazine, The Wilderness Society, and The Nature Conservancy. Fine art prints of his photographs are held in private and corporate collections across the country.

An experienced instructor, Terry has a wealth of classroom experience teaching both the technical and creative aspects of digital imaging. In field work, he is well-attuned to helping photographers meet the creative challenge of interpreting the beauty of the world in new and meaningful ways. He lives and works with his wife Mary Liz Austin, also a top award-winning photographer, on Vashon Island, Washington. Their website is www.donnelly-austin.com.
---
Bradford Glass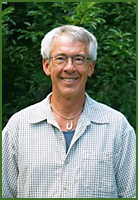 Brad Glass has had a lifelong passion for the natural world, and lives from a personal value that nature is "master teacher" for our lives. Using nature as context, Brad is a Personal Development Coach, inspiring others to live lives of meaning and purpose. He has 30 years of experience providing leadership for organizations, businesses and individuals, and also was an Adjunct Professor of Environmental Studies at Antioch University. He has led nature and photography tours for ten years, and has developed a very special love for the land and the people of the Canadian Arctic.Brad has a broad educational background in the sciences, with master's degrees in both Environmental Studies and Engineering. He lives in Plymouth, Massachusetts.
For more on Brad's coaching, see www.RoadNotTaken.com
---
Randy & Susie Green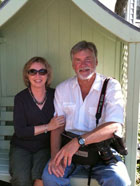 Randy and Susie Green are the founders of International Wildlife Adventures and have been directors of the company since 1994. Randy's extensive background as a biologist, photographer and filmmaker and Susie's long career in sales uniquely qualify them to run both IWA and its sister company, Caye Resorts, which specializes in Belize travel. Together, they have traveled most of the world's continents, both polar regions and many far-flung lands.
They are dedicated to providing unique travel opportunites for nature and photo enthusiasts who want to experience directly this marvelous planet. Randy and Susie feel that only through direct experience of the wild can travelers truly appreciate the magnitude of challenges we face in protecting and conserving our fragile biosphere.
A gallery of Randy's photo work can be seen at www.randygreenphoto.com.
---
Ken Knowles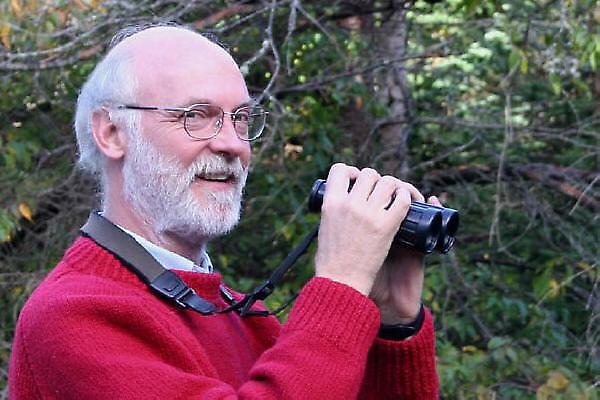 Ken Knowles is one of Newfoundland's most active birders, having seen over 321 species in this largely underbirded province. In addition to his passion for birds he has a wide knowledge of Newfoundland's wildflowers, marine mammals, land mammals, and an interest in photographing both birds and flowers. His bird photographs have appeared in several books and magazines, including regular contributions to Birder's Journal.
He has published articles on both flowers and birds in provincial and national magazines. When not birding, he is a Professor of Music at Memorial University of Newfoundland.


---
Regina Ribeiro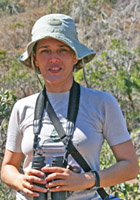 A graduate of Tourism Business, Regina concentrated her studies in biology and ecotourism. She is a native of Brazil and for the last 13 years she has led wildlife and nature photography trips in her country and more recently to Chile and Argentina.
She is well known for her ability in wildlife spotting, birding and mammal watching throughout South America. She speaks fluent English and Spanish. Nowadays she is based in Belo Horizonte, the third largest city in her country. She has co-led trips to Brazil for IWA along with Wolfgang Kaehler.
---
David Snow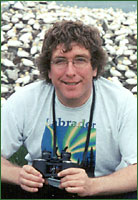 David Snow is a Newfoundland-born biologist and writer. His career as a biologist started as a student in 1979 as he spent two summers living and researching on the Witless Bay Ecological Reserve, the continent's largest Atlantic puffin and largest kittiwake colony.
Inspired by the marine wonders, David went on to become a prolific writer on biological topics and in 1990 Dave's efforts won him the Governor General's Award for Conservation. In 1996 Dave was contracted by the province of Newfoundland and Labrador to write guides to the province's land mammals and seabirds. In 2000 Heritage Canada acknowledged Dave's work with its Sustainable Tourism Award.
Today Dave leads nature and history/archaeology holidays around the province. As a hobby Dave continues to coordinate the on-going census of Newfoundland humpbacks and has started a catalogue of dorsal fins for a new group of Orcas he has discovered off the Labrador coast. Dave has led whale study expeditions for over a decade and has taught whale biology courses at colleges in Canada and the USA.
---