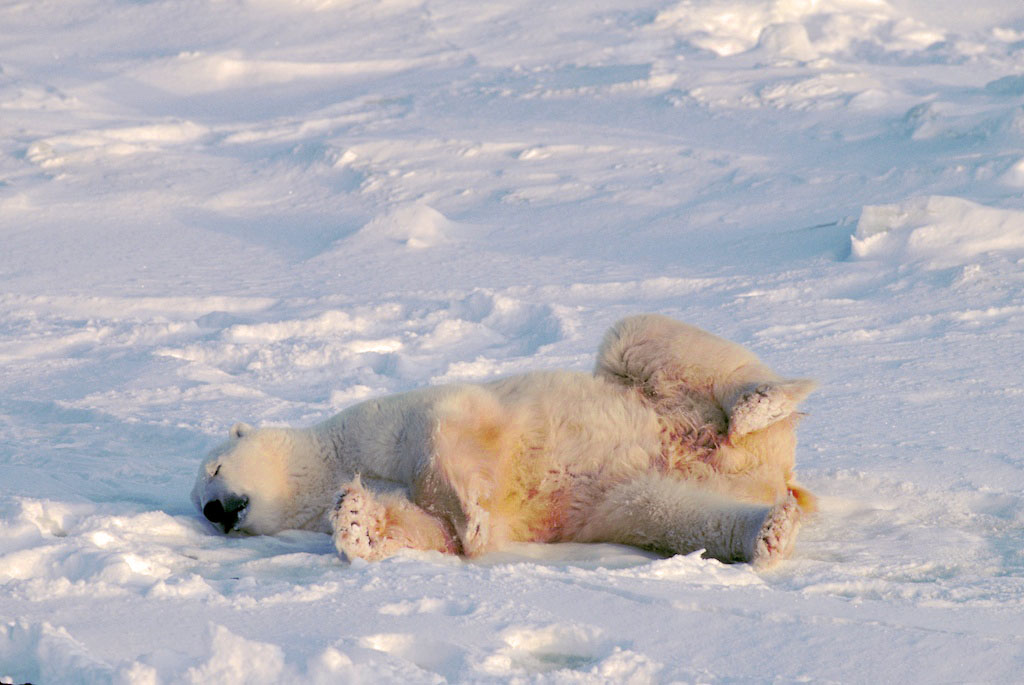 So you're tasked with the job of figuring out where you're all going to go on you next vacation. Disneyland? Been there. Done that. Caribbean cruise? Fattening. Mexican beach? Boring.
Think outside the box. There's a huge world out there that most people never see in person, but millions vicariously watch on TV: the natural world. And probably the one favorite animal that people want to see is the polar bear. Not in the zoo, but in the wild. Right there in front of you and no walls or cages!
But in case you need convincing to break away from the mundane on your next vacation, here are 17 reasons that are bound to convince you to break from the crowd and venture to the realm of the Lord of the Arctic.
1. They're funnier than you think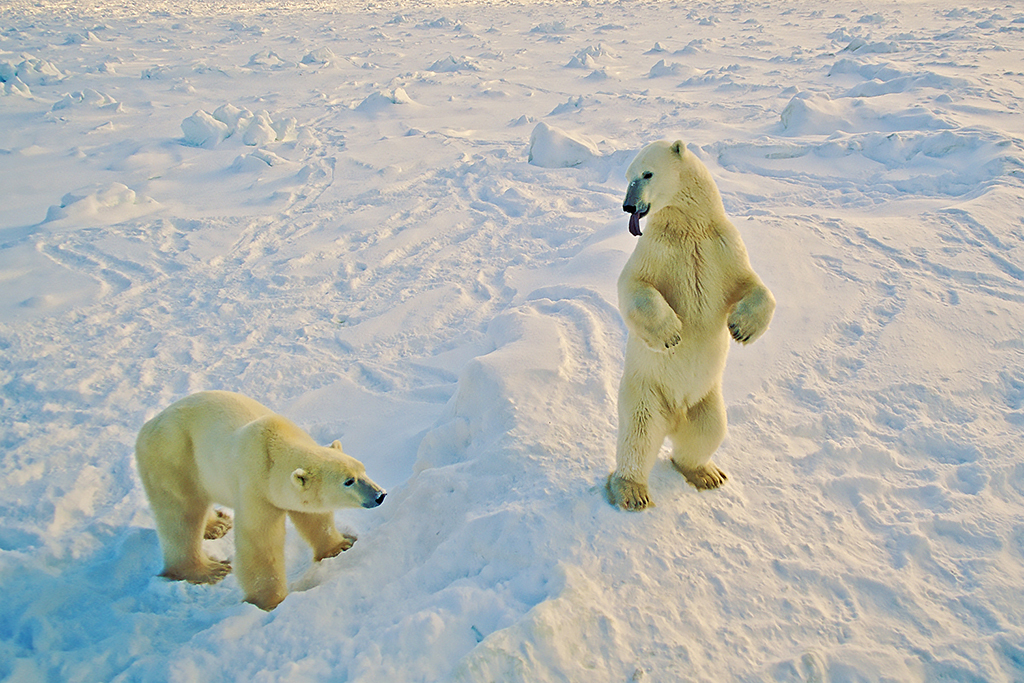 But polar bears are dangerous, you say. Right? You bet, though maybe not quite in the way you may think. As a matter of fact, after you spend time with them, close up, it becomes apparent that, like us, they have real personalities. For one, they can be really funny.
The only enemy that bears have is humans, but approached cautiously and with respect, they have no real fear of people. And prior to the development of polar bear tours about 30 years ago in Churchill, Manitoba, bears were usually describe as solitary - coming together and interacting only during mating season on the Arctic spring ice. Nothing is further from the truth.
Bears come off the ice in June and July after spending the winter and early spring hunting for their favorite prey, seals. Summer is spent ashore lounging about and laying low, conserving energy. But when they encounter other bears, often they spend their days playing, sparring, wrestling like puppies and just hanging out with their buddies whom they've not seen for perhaps up to eight months of hunting on the ice.
Like dogs, they will grab anything that strikes their fancy, like a tree branch, and play tug-of-war or play 'tag' with the cherished object (oftentimes with a hat or other object that has blown off the head of a visiting tourist.